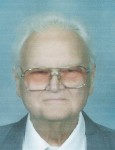 April 23, 1938
-
November 27, 2019
Born in Highland Park, Michigan
Resided in

Southeastern Michigan
Obituary
An Overview of Charlie's Life and a Thank you to GOD

Charlie (as everyone called him) was born on April 23rd, 1938 in Highland Park Michigan, the fifth eldest of the nine Flanagan children. He was born in a home designed/ built by his maternal grandfather, Peter Schmitter. The home was a large two-family flat with the senior Schmitters residing on the main floor and the Flanagans on the same size second floor. Located on Eason Avenue, near Saint Benedict's Catholic Church and School, Charlie's mother, Alice Schmitter Flanagan had met Pat Flanagan as she assisted her two brothers (Charles and Ernest) as they served as local musicians for large touring famous bands, e.g., Tommy and Jimmy Dorsey, since these bands toured large mid-western cities. Charley's dad, Patrick Leo Flanagan, was a Canadian who was hired by the Canadian Sunoco Corporation to oversee the profitability of their Michigan gas stations. Charley's Mom met Pat Flanagan as she helped her brothers with their travel arrangements for their "big- band" assignments.

Pat and Alice married in the 1930s and built a new home in northeast Detroit, a few miles from Pat's new and very successful business--the first gas station within four surrounding states to be open for business 24/7 from 1939 through the 1940s. However, the State of Michigan in the early 1950's began condemning and demolishing businesses that they believed were obstructing what was to become a new Federal Highway System. Although both the Flanagans and the Sunoco Corporation were reimbursed, the loss of the Flanagan's very successful business was devastating. Part of the loss was the curtailment of the professional plan for the two eldest sons--but especially for Charlie--to continue on with their extensive experience in the Gas Station line of work.

The Flanagan family then moved with the remaining school-aged children to their vacation home on the shores of Lake Huron at Port Austin. Their Dad, Pat Flanagan Sr., retired from business activities and the last of the Flanagan children addressed their education in rural Huron County Schools. Pat, the eldest son, successfully completed his high school education in the Huron County School System, graduating with "high honors" and later completing an advanced program in Pattern Making designed by the Automobile Industry.

Charlie, however, initially spent more time in Huron County mostly hunting and fishing and, in a sense, finding himself. This experience led to a later decision to join the armed services. While in the U.S. Army and working in an area addressing repair of US Jeeps as well as demolitions for the Combat Engineers, his maternal grandparents Peter and Grace Schmitter began to have issues as they lived alone in their large house that needed constant repair.

Charlie in a sense was the answer to both 1) his grandparent's needs and 2) the types of employment he wanted to pursue after leaving the armed services. He moved into their large home, and was able to always find several good jobs delivering appliances across southeastern Wayne County and other suburban areas.

Not only did his grandparents love to have Charlie reside in their home to take meals with them and to discuss the evening TV news with him while hearing all about his day, but they also had someone to assist with doctor's visits and discussions about world events. When Charlie's Grandmother died, Charlie continued to live with Grandpa Pete until Grandpa's mid-nineties. When Grandpa died at close to age 98, he had willed Charlie his family home. Charlie stayed in that home until he became ill himself, and Charlie's sister Grace and her husband Nino invited Charlie to live in their Bloomfield Hills home. Charlie was able to drive himself or take the senior bus from Grace and Nino's home to his weekly medical appointments, as well as driving to the weekend Flea markets and to some favorite spots where he enjoyed fishing.

In closing, we believe that Charlie's life was one of love and caring. His is a story of how families help one another, and despite the ills and disadvantages of life, how good families come together to help one another. So in closing let us say "Thank you God for all of the caring this family has helped us to find and to use." God Bless you, Charlie.

Charles is survived by his beloved Wyleen Dotson, her son Travis and family. Dear brother of Grace Scalia, Ann Whall PhD, Patrick Flanagan (Irene), Mary Ipson (John), John Flanagan (Meilian), Thomas Flanagan (Pauline), Michael Flanagan, and the late Patricia Matejcik. Also survived by numerous nieces nephews, and cousins.

Funeral Mass Wednesday, December 4, 2019, 11 am at St. Owen Catholic Church, 6869 Franklin Rd, Bloomfield Hills. Visitation at church begins at 10am.

Memorial Tributes suggested to the Fr. Solanus Guild, 1820 Mt. Elliott Ave, Detroit MI 48207.
Services
Funeral Mass
Church of St. Owen
6869 Franklin Rd. (south of Maple)
Bloomfield Hills
,
MI
US
48301
Visitation begins at 10 AM
- Show more -