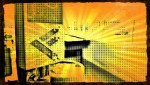 January 1, 2001
-
March 16, 2018
Born in Test
Resided in

Test

,

WI
Obituary
Frank Joseph Pontisso succumbed to cancer and passed into the arms of our Lord on
Tuesday, November 17 at his home surrounded by family.
Frank is survived by his daughters: Debra Pontisso of Falls Church, VA, Diane
(Pontisso) Gustafson and Jack of Tierra Verde, FL, and Lisa Pontisso of Johnston, IA;
his brother Joseph Pontisso of Oceanside, CA; and granddaughter Christina
(Pontisso) Salemi and Joseph of Vienna, VA. Frank was preceded in death by his
beloved wife Bonnie and two sisters Helen and Erma.
The quintessential family man, war veteran and American Patriot; words can hardly
begin to properly celebrate Frank's long and fulfilling life.
Frank was born to Giacomo and Madalena (Ferin) Pontisso, Italian immigrants from
the Friuli-Venezia Giulia region. The eldest of four children, Frank loved to tell
stories of his youth, growing up on the southside of Des Moines. At that time, the
southside community had a large Italian-American population and the Pontisso
family was close with their extended family and non-family relatives in the area.
Despite their regional differences and variations in dialects, this Italian immigrant
community was indelibly unified through their shared culture, faith, and desire to
build a better life for themselves and their families.
When the Japanese bombed Pearl Harbor, America's youth answered the call to the
war effort. Frank was no different. Shortly after enlisting in the United States Marine
Corps, Frank was stationed at Camp Pendleton where his company trained for an
upcoming offensive campaign in the Pacific. Frank's company (Charlie Company 1
st
Battalion 28
th
Regiment 5
th
Marine Division) was the first to land on Iwo Jima (Green
Beach). While on the island he witnessed the iconic moment of the raising of the
American Flags on Mt. Suribachi made famous by photographer Joe Rosenthal. He
survived 12 days on the island until he was wounded and lost his right arm earning
him the Purple Heart. However, it can be said that Frank
never
let his physical
disability stop him from living his life to the fullest.
Upon returning home from war, Frank met the love of his life, Bonnie Thornton, on a
blind date set up by mutual friends. After three years of dating, they got married on
August 16, 1952. As a result of this union, Frank became an integral part of a large
and loving Thornton clan. Frank and Bonnie were blessed with three daughters, one
granddaughter, and a devoted son-in-law. Frank was married for 54 years until
Bonnie's untimely passing July 6, 2006. They shared many wonderful times in their
long marriage but three things stand out: love of family, love of travel, and going to
polka dances!
Frank was a small businessman in the auto parts industry for over 40 years. His
store, "Frank's Auto Supply", used to be located on the corner Hickman and Merle
Hay Road.
Services
Service
Test Other
Address
City
,
State
Contryt
Zip
Service
Private
single
First Assembly of God
162 7th Ave NW
Madison
,
WI
US
53582
Charities
A.L.S. Association, Greater New York Chapter
42 Broadway, Suite 1724
New York, NY 10004

www.als-ny.org